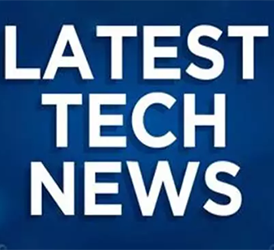 This week's Apple Loop brings fresh insights from Cupertino, highlighting significant developments and headlines. Highlights include the iPhone 16 Pro's anticipated display upgrade, diverse iPhone 15 models, the distinctive M3 MacBook Pro, an attractive offer on the iPhone 14, Safari's search capabilities, and App Store award contenders.
Apple Loop serves as a weekly recap of the numerous discussions surrounding Apple's latest ventures.
Apple's Foray into cross-platform messaging
Breaking News: As of Sunday, November 19, Apple announced plans to integrate the cross-platform RCS standard into iMessage. This shift aims to enhance the iMessage experience by connecting more users across the iPhone ecosystem.
Apple's upcoming adoption of RCS, or rich communication services, is slated for the next year. Mark Gurman provides an in-depth analysis of this development, suggesting its inclusion in either iOS 18 or a subsequent update between October and December 2024. RCS promises to enable smoother interaction between iPhone and Android users, including improved group chats, larger file transfers, and Wi-Fi texting capabilities.
iPhone 16's revolutionary OLED screen
Next fall's iPhone 16 is poised to introduce a revamped OLED display, marking the beginning of a new two-year design cycle for the screen:
Reports suggest that the iPhone 16 series will not only feature larger displays but also incorporate advanced power-efficient OLED technology. Samsung is reportedly developing a specialized OLED material exclusively for these next-generation iPhones.
New OLED supplier for iPhone 15
In related news, BOE, a leading display manufacturer from China, has started supplying OLED panels for the current iPhone models and is poised to contribute to the iPhone 15 Pro as well:
BOE's recent approval to provide OLED screens for the standard iPhone 15 model (6.1 inches) is a significant milestone, with shipments already underway. The company is expected to deliver about 2 million units by year's end and is also likely to be approved for the larger iPhone 15 Plus (6.7-inch model) within the same timeframe.
The M3 MacBook pro: A closer look
The new 14-inch M3 MacBook Pro presents a unique proposition. Despite its "Pro" designation, it lacks the power of its counterparts, the M3 Pro and M3 Max laptops, and has seen a reduction in ports and hardware, resembling more a MacBook Air with a "Pro" label:
The M3 MacBook Pro differs from the high-end professional models in several ways, including fewer external ports and internal differences like a single cooling fan, compared to the dual fans in the M3 Pro and M3 Max models. The expected fanless design in next year's MacBook Air, utilizing the same M3 chip, suggests a slightly lower performance than the M3 MacBook Pro, attributed mainly to the cooling capabilities allowing the M3 to operate at higher temperatures and speeds.